It's easy to see why shredding sensitive documents is a good idea. It's a foolproof way to make sure that confidential data can't be recovered once it's been thrown away. Unfortunately, basic home shredders don't have the capability to shred to the extent to prevent reconstruction. 
This is why professional document shredding companies operate according to the stipulations provided by state and federal privacy protection laws. While you may already know that shredding is the best option for the protection of your documents, you might not realize that it actually makes good financial sense, too.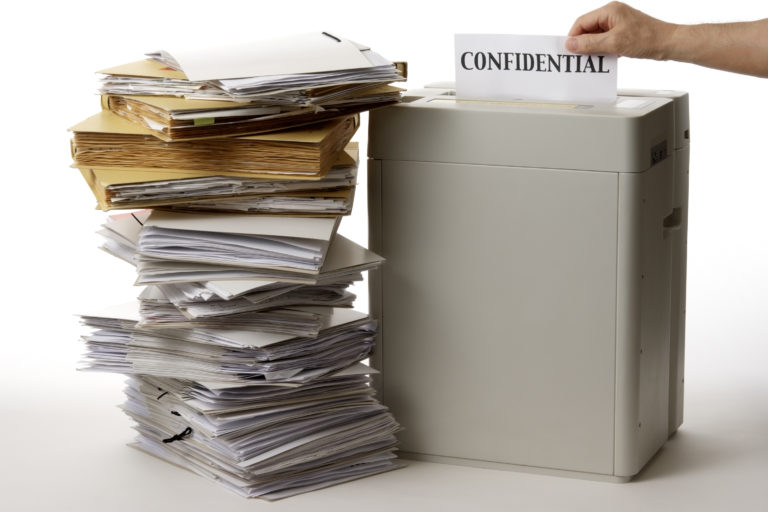 A Shredding Thought Experiment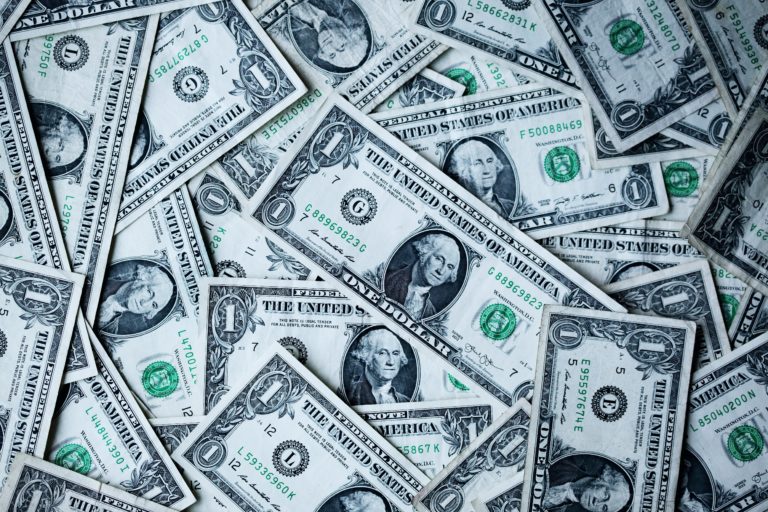 To adequately explain the monetary savings of shredding, let's engage in a brief thought experiment. Suppose that you have a large volume of documents to shred. You decide to do it in-house, but for that, you need a shredder.
You purchase a cross-cut shredder for $5,500. It can only shred 10 sheets at once. To operate it, you need to assign a staff member to manually remove staples, paper clips, and rubber bands from office documents and feed the pages into the shredder. Assuming they do this once a week, for about two hours, that's a labor cost of about $50, or $200 per month. For the year, that comes out to $2,400 – just by asking one of your employees to do it in-house.
Now that your documents have been shredded (but bear in mind that your shredder only has a 30-gallon bin, so you'll need to come up with somewhere else to store any overflow), it's time to discard them. But where and how? Professional shredding services have already done the legwork, but you'll need to devote some time to researching local recycling centers in your area.
Once you identify one, you'll need to transport the shredded particles to that recycling center. Without proper security training, this could present some risks. If even a single piece of paper is lost, it could introduce the possibility of liability. For the sake of this experiment, we'll assign a one-time research cost of $50 (assuming two hours of research and verification) and a weekly transportation fee of $50 (counting gas and employee time). That comes to $250 for the first month and $200 for every month after. That brings the transportation cost for a year to $2,450.
So, for your first year of doing your own shredding, in house, your costs would come to $10,350 – and that's not including the value of the work that your employees could do instead of sitting at the shredder. Or repair costs if the shredder suddenly breaks.
The True Meaning of Cost-Effective Shredding
Outsourcing your document shredding to a professional service isn't just economical. It also returns over a hundred hours of employee time (working from the parameters laid out in the above thought experiment) to you and your company.
Perhaps the most valuable savings, however, can be found in the removal of liability in case of improper handling of confidential documents. Industries that must adhere to the stipulations provided in legislation like HIPAA and FACTA cannot afford to be careless with the way that they dispose of internal or customer information. 
A document shredding service effectively removes that responsibility from your company, as they have already done the work necessary to ensure that the disposal process is fully compliant. A uniformed technician will collect the documents to be shredded and transfer them directly into the internal shredding machine of one of our state-of-the-art shredding trucks. 
When the shredding begins, you'll be able to watch the process directly, if so desired. Otherwise, simply continue your day without interruption. At the conclusion of the shredding, the technician will provide you with a Certificate of Destruction for your records. The truck will then transport your shredded particles safely and securely to a trusted and verified local recycling facility.
I highly recommend Healthcare Environmental Services. We have been working with Jorge and his team for many years. I am happy to say Jorge and his group provided great service, pricing and follow-up. During our transition, I personally received many phone calls and emails to ensure a smooth transition.
If you are in need of an excellent biomedical waste disposal company, HES is the place! From the management team, to their customer service, to the drivers, they are all professional, reliable and helpful. You will not only receive unbeatable prices but unmatched quality of service. They will work around your facility's schedule and tailor pick-up and delivery of supplies specific to your needs. Any issues or concerns are immediately addressed and resolved. Thank you all very much.
How to Find Out if Shredding is Right for You
If you're not sure whether shredding is the right solution for you and your business, there's one easy way to find out: ask. 
If you'd like more information about HES's document shredding services, call our office at (305) 436-0422.
You can also contact us online to request a detailed service quote based on your unique shredding requirements.
WE HANDLE THE ENTIRE PROCESS.
We collect and ensure proper disposal of your waste. We provide all the appropriate documentation of the disposal and manage the required reporting to the respective government agencies. You can rely on us to handle all your waste management needs. Our regulated document destruction services are provided on a daily, semi-weekly, weekly, bi-weekly, monthly and on demand basis.
SUPERIOR LOCAL CUSTOMER SERVICE.
Various clients require different degrees of discretion. We will work with your scheduling and pick-up requests should you have site specific needs. We are locally owned and operated, and will provide you the superior local customer service you have come to expect with the comprehensive account management infrastructure of national providers. We also have the capabilities to provide national coverage, as needed.
LET US HANDLE THE ENTIRE PROCESS
From collection to disposal of your trash, you can rely on us to handle all your disposal management needs.