Healthcare Environmental Services is proud to offer Hollywood document shredding, hard drive destruction, and compliancy training services.
Our programs are fully compliant with state and federal privacy regulations, and our customers enjoy prompt, reliable service, customized scheduling options, and excellence in customer care and support.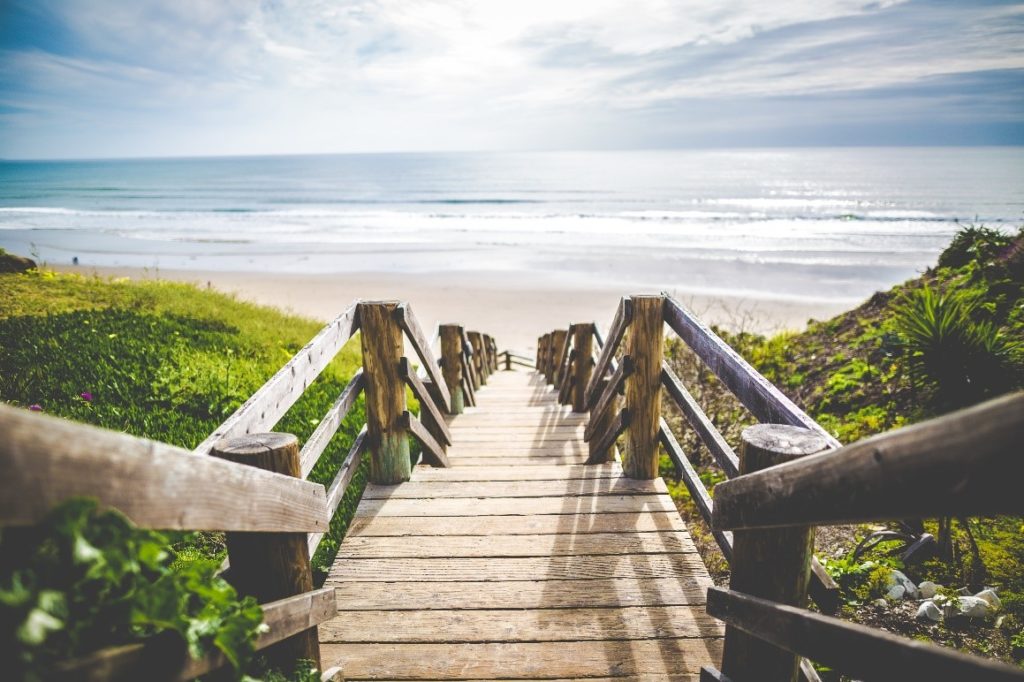 Commitment to State and Federal Compliance
HES's Hollywood document shredding program was developed in accordance with the state and federal requirements, such as FACTA and HIPAA, established for the safe and secure disposal of personally identifiable information (PII). From the training our technicians receive to the precise mechanical specifications of our shredding machines, every aspect of your shredding service has been designed to treat your information with the utmost care and guarantee complete compliance with each and every requirement of your respective industrial standards.
Our promise to you is that your documents will never be unaccounted for or misplaced while in our care. Each appointment will conclude with the compilation and issue of a Certificate of Destruction for your personal records.
Document Shredding in Hollywood
In 2019, losses from theft cost Floridian victims an average of $400 per person. When a data breach happens to a company or business, expenses can skyrocket. From lawsuits to damaged reputations, the consequences of a data breach are substantial enough to warrant proactive methods of prevention.
Unfortunately, homeowners are not exempt from the threat of identity theft. It can take months to untangle the web of confusion left in the wake of an account takeover with no guarantee that the lost money will ever be recovered.
Something as small as a name and address is all the invitation a thief needs – so don't give it to them. By shredding your documents, you empower yourself with the confidence that the information they contained is unrecoverable. HES's Hollywood document shredding programs utilize state-of-the-art shredding trucks, which cross-cut your files into tiny particles, resembling fine confetti. As an extra measure of protection, these pieces are then taken to a trusted local partner for processing.
If You're Not Already Shredding These, You Should Be
• Cancelled Checks
• Paid Credit Card/Utility Bill Statements
• Credit Card Offers
• ATM Receipts
• Shopping Receipts
• Old Pay Stubs
• Old Medical Bills/Prescriptions
• Account Statements
• Junk Mail
HES's fleet of mobile shredding trucks create new possibilities for document disposal. Our customers can enjoy the flexibility and ease of shredding in minutes while still being able to depend on HES's high standards for security and confidentiality.
A typical appointment is straightforward. Your uniformed technician, specially trained in the handling of sensitive documents, will identify and transfer your files into the automated shredding truck. The truck will crosscut your documents, which will then be securely deposited into the truck's internal storage system. Before departure, you'll receive a Certificate of Destruction for your records. This self-contained process means that there is no chance of misplaced or poorly processed documents.
When you picture a victim of identity theft, you probably don't imagine a child or a senior citizen, but unfortunately, these are the two groups most aggressively targeted by identity thieves. It's certainly possible to set alerts to become aware of targeting, but the best defense is to safeguard your information from ever becoming compromised in the first place. In Hollywood, document shredding is the quickest and most effective method to prevent your personal papers from being stolen.
Current state legislature does little to protect trash that is placed on public property for pickup. Once you relinquish your possession of it, anyone passing by can sift through without legal consequence. This means that report cards, credit card statements, utility bills, or even personalized credit card solicitations in your garbage can be retrieved and misused. HES's residential shredding service eliminates this possibility.
Did you know that the average office worker can use as many as 10,000 pieces of paper a year for their job? If these pages contain confidential information, companies may be legally required to dispose of them in a certain way. Companies who have no way to go about this properly may find themselves left with rapidly increasing stacks of documents that they can't get rid of. This also opens the door to data theft as more and more files become increasingly harder to secure and manage.
Shredding in-house is certainly a solution, but not necessarily the best one. The cost of a shredder, maintenance, and lost employee time to shredding quickly adds up, and all without the guarantee that the documents will be properly processed.
When you outsource your shredding to HES, you walk away with the confidence that the information in your care has been disposed according to all legal parameters for your industry.
Our scheduled shredding service includes the complementary use of specially designed locking consoles for day-to-day use in your office. Use them as a repository for sensitive documents that are no longer needed, instead of throwing those papers into the recycling or general waste bin. On shredding day, our uniformed technician will empty and shred the contents of the locking consoles, allowing you to continue working without interruption. The consoles will be returned to your office for continued use, and you'll be provided with a Certificate of Destruction for the shredding.
In today's modern working world, hard drive storage is essential to how many of us conduct our business and control our personal documents. However, this system does come with a caveat: disposal of these files is never as simple as dragging documents to the electronic trash bin. Even after a drive has been wiped, the data it once held can still be recovered.
The only 100% guaranteed way to make sure that your files are completely gone is through physical destruction. Our hard drive shredding service works by crushing the drive platter of the storage device, effectively destroying the memory disk and making the component irretrievable. 
All our Hollywood document shredding programs come with a Certificate of Destruction, and hard drive shredding is no different. Your Certificate will even detail the serial numbers of the hard drives that were destroyed, so you'll know without a doubt what was processed.
The Document Disposal Experts of Southern FL
At HES, we understand that your information deserves nothing less than the highest level of security. We are fully insured, licensed, and certified, so our customers can be confident that they've trusted their document disposal needs to the right shredding company. 
Our services are fully customizable according to the frequency and type of disposal you require. Our team ready and happy to offer the experience you need to create the best shredding plan for your company or home.
Let us help you discover the perfect disposal plan for your home or business in Hollywood. Document shredding questions and service inquiries can be directed to 305-436-0422, or simply ask for your free quote online today.